Heron House & Formal Gardens

The home of Heronswood, these gardens were the first to be established on this site and their formal European designs are in stark contrast to the more naturalistic gardens found elsewhere at Heronswood. Their peak is in summer, when borders are bursting with colorful foliage and flowers, including dahlias, gingers, lilies and hydrangeas, spilling over pristine clipped hedges.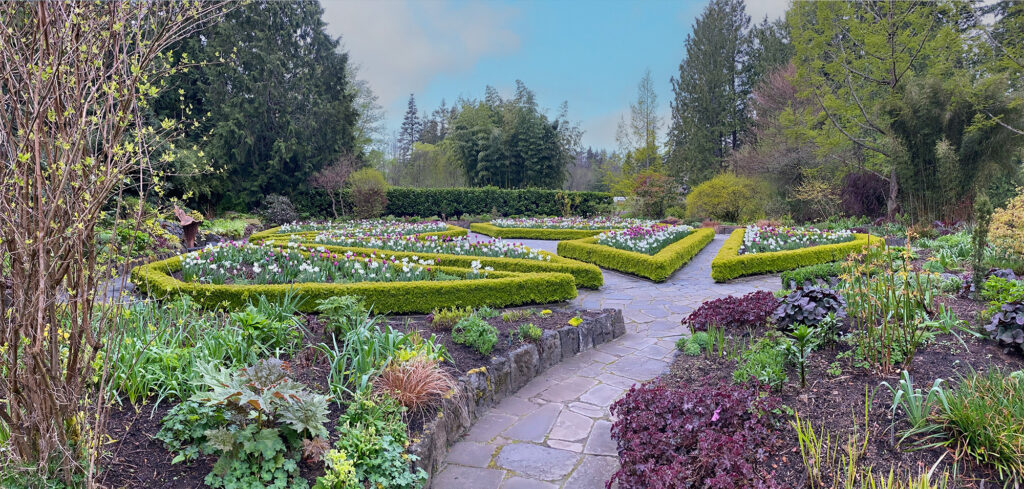 Heronswood's Potager is re-planted to change through the seasons and year to year.